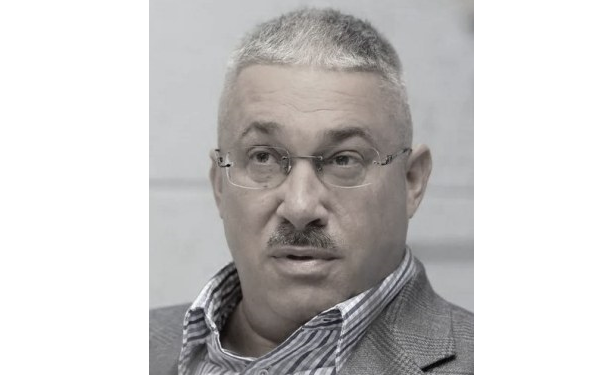 Mikhail YURYEV
About the author
Businessman, deputy of the State Duma of the II convocation.
Born on April 10, 1959 in Moscow into the family of journalist and science fiction writer Z. Yu.Yuriev (Greenman). He has Jewish roots for his father and Russians for his mother.
In 1973 he graduated from school at the age of 14 years. At the age of 19, he graduated with honors from the biological faculty of Moscow State University. He worked at the Institute of Molecular Genetics of the Academy of Sciences of the USSR.
Since 1990 - General Director of the Interprom Production Association, President of Industrial Group Interprom LLP.
In 1995-1999 he was a deputy of the State Duma of the second convocation, a member of the Yabloko faction [2]. At the same time, in his own words, he was never a member of the Yabloko party and did not quite share its ideology. In 1996, under the quota of the Yabloko faction, he was appointed Deputy Chairman of the State Duma. He was the initiator and (co) author of 4 legislative initiatives, one of which was adopted - Federal Constitutional Law No. 6-FKZ of December 17, 2001 "On the Procedure for Admitting a New Subject of the Russian Federation to the Russian Federation and Formations".
In the article "Fortress Russia", the former yablokYuriev called for Russia's closeness from the rest of the world and appealed to the industrial flourishing of the Third Reich, which, in his opinion, was the result of the closeness of Nazi Germany. In 2004, Yuriev published the article "Internal enemy and national idea" in the Komsomolskaya Pravda newspaper and became the main ideologue of isolationism.
President of the League of Industrialists of Russia, member of the Council for Entrepreneurship under the President of the Russian Federation.
In 2014, he stated that he liquidated his business in Russia and leads it only in the USA.
Together with Mikhail Leontyev and Anatoly Kuzichev he conducted the analytical program "GlavRadio". In 2016, he was a guest guest in the weekly (Friday) program "St. George's Day" on Life Sound (ex. RSN) radio station.
From April 27, 2017 - participant of the analytical program "Main Topic" (together with Mikhail Leontyev and IlyaSavelyev) on Radio Komsomolskaya Pravda.
During the last year of his life, he fought against cancer, periodically participating in the program "Main Theme". He died in Moscow on February 15, 2019.
Author's Books