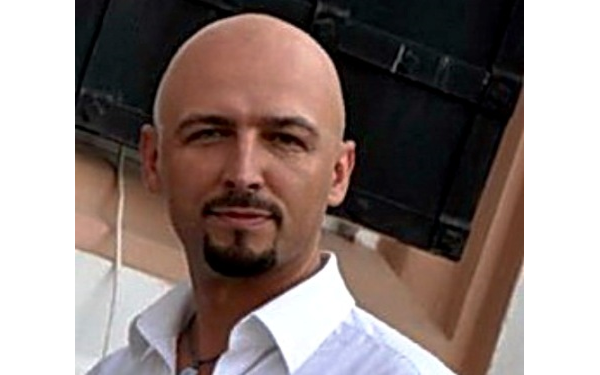 Stanislav DUBIKOVSKY
About the author
Director of the Institute of Social and Economic Development (ISED, www.isedworld.org), PhD
Stanislav Dubikovsky, formerly an intelligence officer, Arabist, since 2015 Director of the Institute for Social and Economic Development and the Editor-in-Chief of the Independent Information Resource www.isedworld.org (Kiev, Ukraine).
He was a candidate for the post of Director of the National Anti-Corruption Bureau of Ukraine in February 2015.
The author of the monograph "The Edge of Epoch: The Fatal Choice of Humanity" (2019).
The book is written using a over/trance-disciplinary approach. It connects: science and esoterism, medicine and biology, economics, security and geopolitics, mysticism and religion, philosophy and psychology, history and astrology.
The rich professional and life experience allows the author to see in the boundless ocean of informational lies and disinformation that is hidden from the eyes of the common man. S. Dubikovsky shows the causes and origins of the processes, so many may not like it. But, as peoples say - the truth is always bitter. The author touches the most pressing world problems and impending on the humanity risks and threats. Most are afraid to talk about it, and the media deliberately silenced it. S. Dubikovsky gives you simple keys to answers to practically all important questions.
In 2015 he defended his thesis on "The economic security of the state in the conditions of development of information society" (Economic sciences). He is the author of about 20 scientific works.
Diploma "Engineer, Radiophysics and electronics", specialization "Medical Radiophysics" (Kyiv National University named after Taras Shevchenko, 2000).
Diploma of "International Economics" (Higher Educational Establishment "University of Economic and Low" "KROK", Kyiv, 2009).
Diploma "Ensuring National Security" (National Academy of Security Service of Ukraine, Kyiv, 2010).
Areas of research:
search for optimal ways of socioeconomic development of countries; State and International (Global) Security; Geopolitics; development of civil society; the search for innovative approaches to educational programs and research; social ecology.
Anthropology, genetics, racology.
Interests:
history; culture and religion; languages; academic vocals; sport.
Author's Books